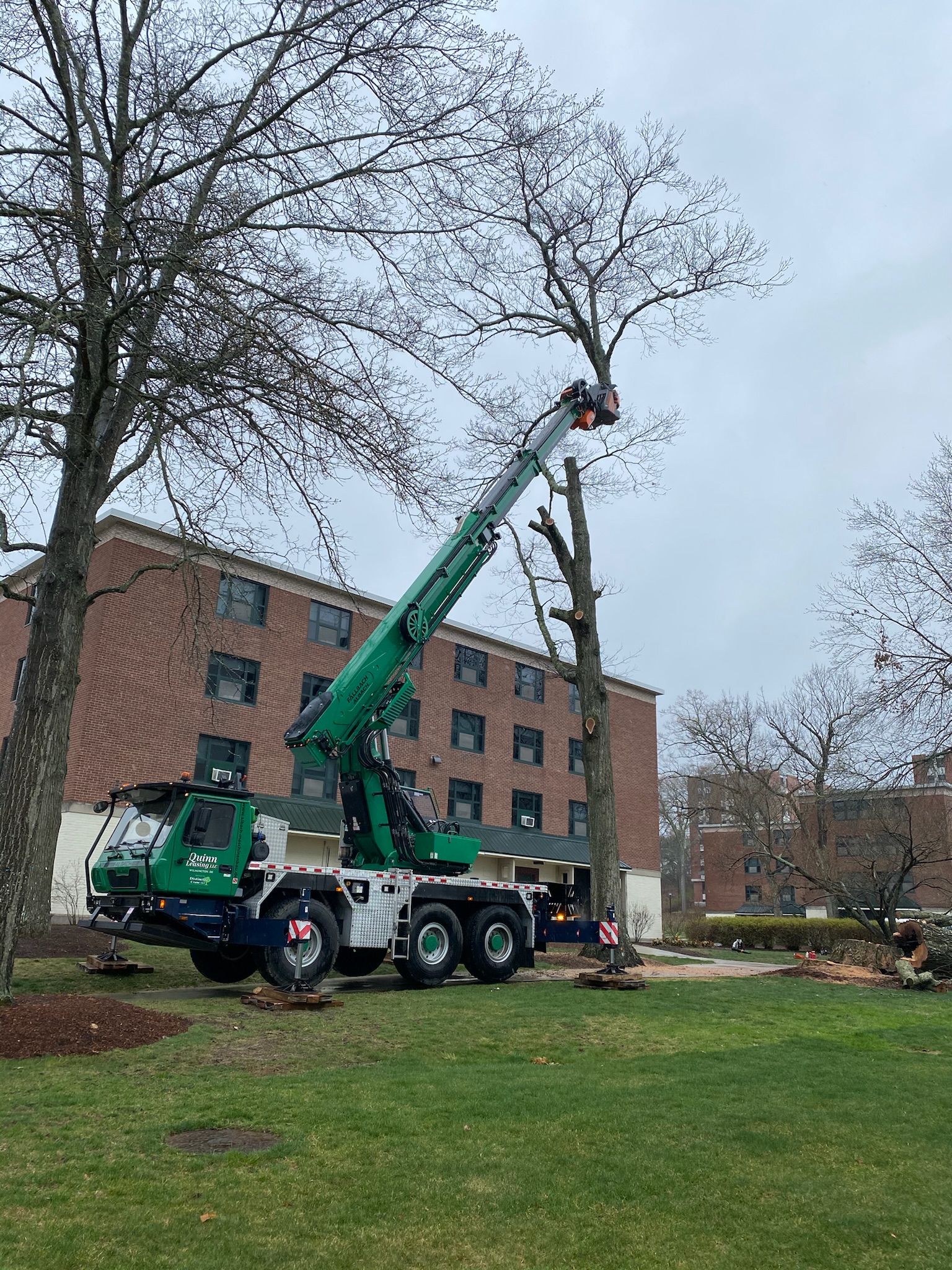 Distinctive Tree Care specializes in tree services for condominiums and apartment complexes and manages dozens of accounts for property management companies and property managers in Connecticut.
We develop long-standing relationships with property managers so we can help them create strategies for managing trees and vegetation with a reliable, consistent and fair pricing plan. We will visit a property free of charge to meet with you and develop a plan that can be implemented in phases as your budget allows.
With our condominium and apartment complex experience, we understand there are often multiple stakeholders interested in tree management. We can meet with grounds or landscape committees, boards of directors or any other groups to ensure our management plan meets everyone's needs.
We offer a complimentary initial site visit and basic tree evaluation by a licensed arborist, and we can tailor a detailed tree-management program to fit your budget.
Tree care at an apartment or condominium complex typically involves these services:
Sight lines and safety views for vehicles and pedestrians
Clearance from buildings, light poles, utility wires and over roads
Creating more light by raising crowns on low limbs
Ornamental tree pruning and shaping
Removing dead limbs and hazardous trees
Controlling invasive brush and poison ivy
Mowing overgrown areas
Stump grinding
Installing new lawns and expanding lawn areas
With our extensive experience, we can provide you several dozen referrals from apartment and condominium complex clients at your request.
Contact us today to book your appointment or to receive your free evaluation and estimate from one of our licensed arborists.